Amba Hotel Songshan, Taipei
EM has checked into … Amba Hotel Songshan, Taipei
I have researched for a very long time on which hotel to stay in Taipei for New Years Eve, something affordable yet unique. And I stumbled across Amba Hotel Songshan!
I couldn't believe that this hotel doesn't receive as much hype and awareness compared other well known hotels such as W, Grand Hyatt and Shangri-La Taipei for a great New Years Eve fireworks view.
Is this hotel worth it? Read on about my experience and why I would highly recommend it!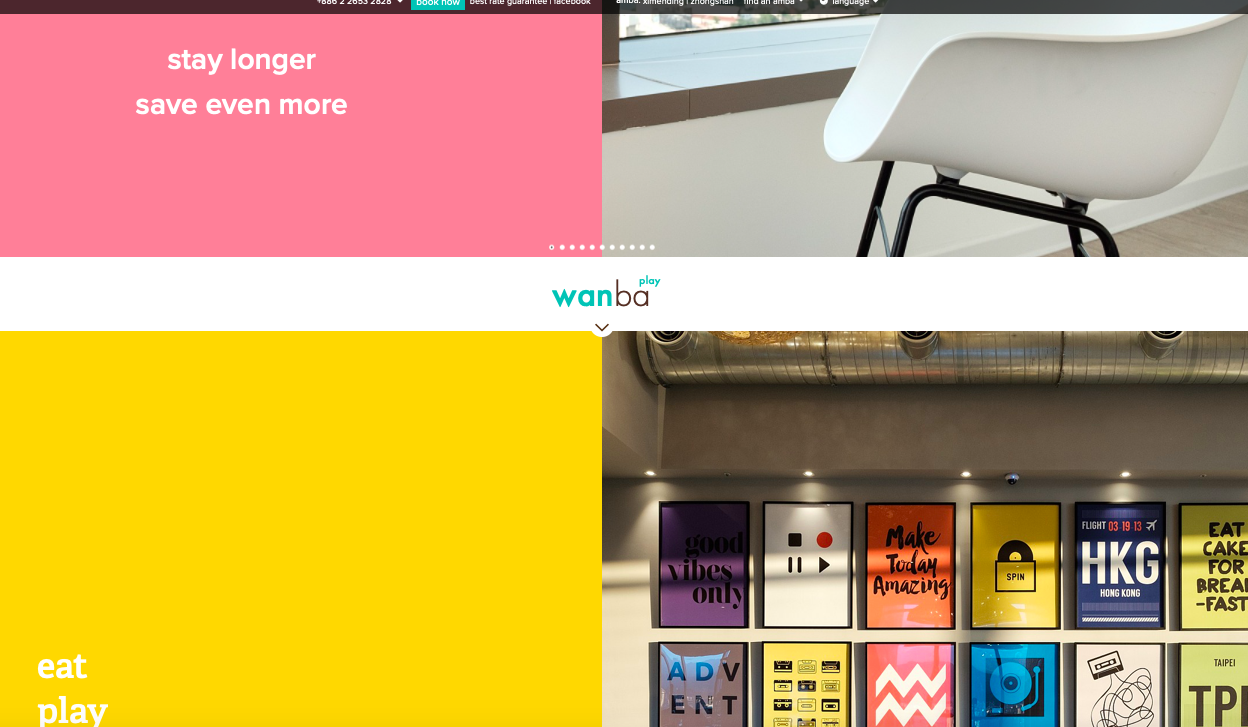 I love the website design, it's modern and fun but in a classy way. The colours are bright and the page is filled with large images. A great way to create the first WOW impression!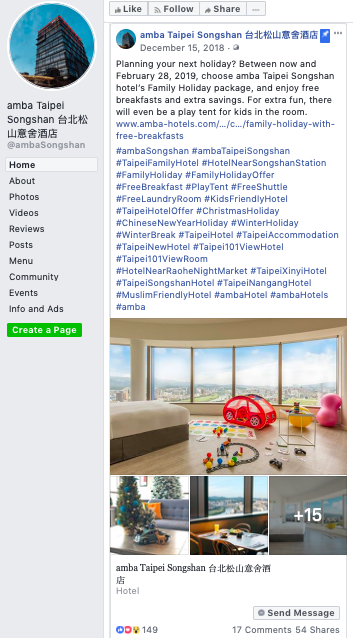 Their Facebook page is mainly just promoting their room and F&B offers. I wish that they can put in more user-generated content or lifestyle shot images to give the page their own personality and generating more engagement.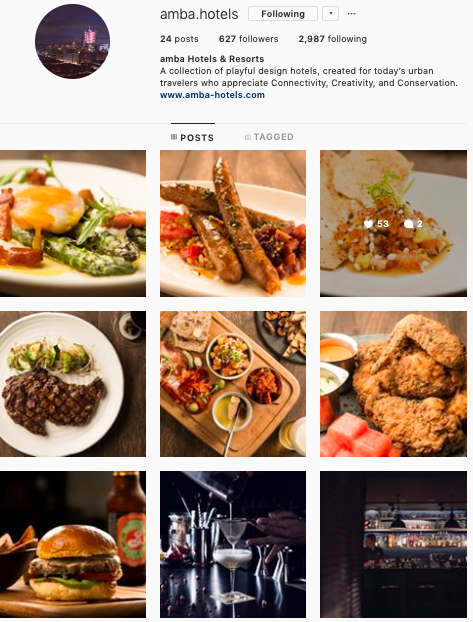 Amba Hotel Songshan doesn't have an individual Instagram account which I feel that they should to provide a distinctive personality. Within the group Instagram account, and again it promotes F&B offers or individual hotels. There are hardly any user-generated content which is a shame because there are a lot of good user-generated content/lifestyle shot images that people have posted and geo tagged the hotel.
Arrival
Once the elevator opened its door, I was greeted with an amazing view of the city with top to floor windows and the ceiling was very high to draw in plenty of natural light, a very smart strategy to give off a WOW factor from a hotel design perspective.
Since this hotel is a boutique brand, there were lots of funky and cool design elements displayed in the lobby, such as a large Ping Pong table as a table or just for guests to play, vintage suitcases as coffee tables and cute lounge chairs that are mixed and matched.
Room
I have booked the Medium King 101 view room just because I wanted to have a view of Taipei 101 and great for watching fireworks in the comfort of my own room. Maybe I am getting old and just cannot bear going for a countdown with a smelly and stinky crowd surrounding me, no thanks!
Since I have booked the room for New Years Eve, champagne is provided in the room, just another thoughtful notion that the hotel has considered, thumbs up!
I love the room design as it reminds me a bit of industrial yet Scandinavian. It's bright, clean and cute. The cups are just so cute and irresistible. I also love how the hotel provides complimentary Taiwanese snacks which allows guests to have a taste of Taiwan.
Bathroom
So first thing first, you gotta try their shampoo and body wash. They are AMAZING and the best shampoo and body wash I ever had, even better than five star luxury hotels'. They do sell them at the lobby and I am kicking myself for not buying them till this day. I REALLY WANT TO BUY THEM! They just smell incredible.
The rest of their bathroom amenities are just hilarious with the quotes printed. Those put a smile on my face and just made my stay even more fun!
The wardrobe has an open concept which is in front of the vanity and beside the bed. It is like an industrial cage and very smart because you can use the hooks or hangers to hang your clothes at the side, so lots of wardrobe space to effectively hang your stuff.
Laundry
Another plus point! They have washing machines and dryers for guests to use for free!!! And the detergent is also provided at the side. How convenient, although a tip is to use them before or during dinner time as we found that after dinner and morning times were just fully used by other guests.
Breakfast
Breakfast was provided in the rate and since it was New Years Eve with the hotel being fully booked, breakfast was packed full of people so I couldn't take many photos.
BUT I have to say that their breakfast buffet was AMAZING! If you have the chance, please do try their breakfast even though there are plenty of yummy food out there in Taipei for you to stuff yourself. However this breakfast buffet is really serve for royalties.
There were plenty of varieties offered in the buffet covering from Western to Asian styles, from hot to cold items and juices. So many choices yet so little time! And they are all equally delicious YAAAASSSSS.
Verdict
Overall, I had an amazing experience with Amba Hotel Songshan. The hotel is just so vintage yet classy and modern, contains tiny little cool features and details that will catch your attention and made me feel excited to go back to my hotel after a long day of exploration in Taipei.
And the bath shampoo and body wash, OMG SENSATIONAL! They were the best that I have tried so far even comparable with five star luxury hotel ones. Very memorable indeed!
All the staff members were super friendly as well, made me feel so welcomed especially after we were soaked with our luggages in the rain. Well can't complain, that's winter in Taipei…
The laundry room was another surprise too that allows guests to use at ease with convenience.
Breakfast was also another stunning aspect of my stay, it was really comprehensive and delicious. I did not get bored of it and in fact I wish I have stayed longer to try every dishes, what a shame!
The slight downside of this hotel is that their location is at the Far East side, so it might take a longer time to get around in central Taipei or the places that you want to visit. But it is closer towards Jiu Fen and Shi Fen compared to other areas of Taipei. But it wasn't that bad, probably took me extra 5 to 10 minutes to my journey in most of the attractions in Taipei so I'm not too bothered by the location.
So next time if you want to stay in hotel with Taipei 101 view at a reasonable price tag, I highly recommend you to try Amba Hotel Songshan. It is so worth it with all the amenities and experience that you get.
Till next time, take care and stay inspired.
xoxo EM