Market House Hotel, Tel Aviv
EM has checked into … Market House Hotel, Tel Aviv
Many do not actually know what Tel Aviv is all about, people would assume that it is an old city without any character just because it is not promoted widely to the world. And gosh how I wish Tel Aviv deserve to have a worldwide sensation! This city is hip, cool, modern yet vintage and best part of all, its friendliest hospitality. Which is exactly well represented by Market House Hotel, Tel Aviv.
This boutique hotel truly captures the essence of what Tel Aviv really is about. Bonus: You can't ask for any better location than this, staying here means you can easily go to the local Jaffa area and also surrounded by all the action.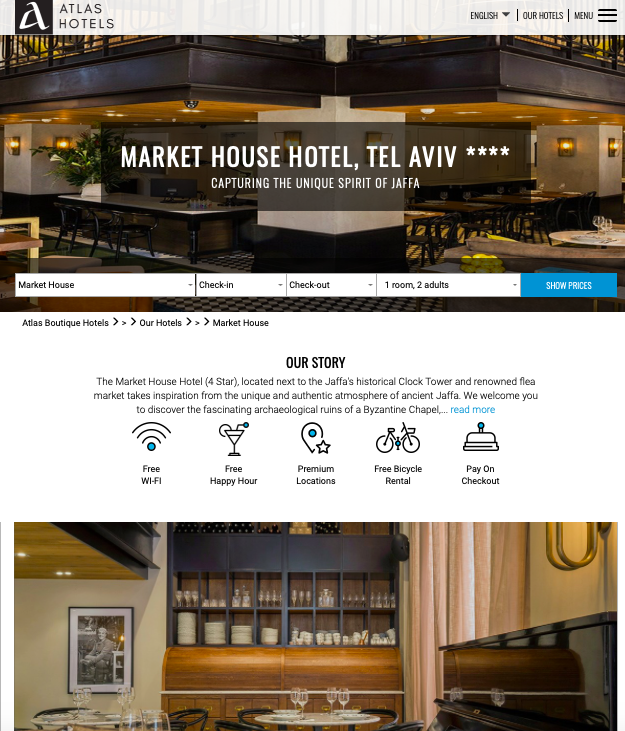 It is simple, easy to navigate and the images are eye-catching. Very well suited and expected for a boutique hotel website.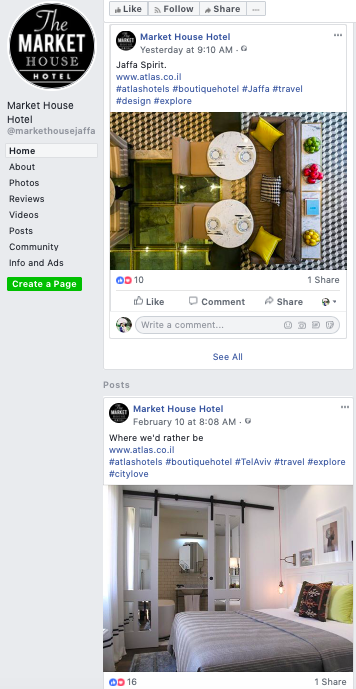 Quite a generic Facebook page which can be quite boring after browsing on a few posts. I don't feel its personality from their Facebook page. I think they can do better by considering placing content that gives a story being a boutique hotel rather than just placing a picture and a mundane description.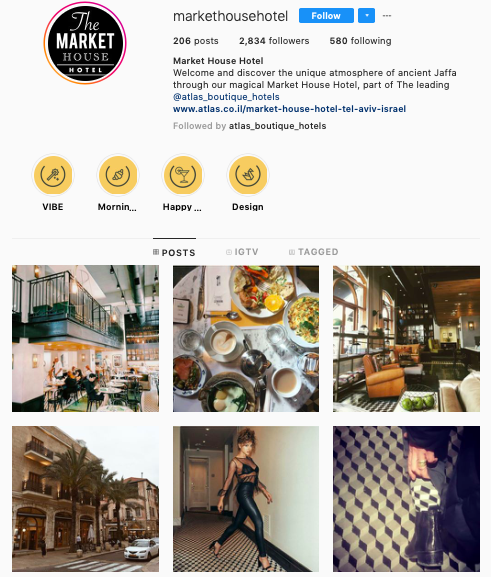 Fortunately their Instagram content and filters are done right, very insta-worthy of a boutique hotel. Well done!
Arrival
I was definitely greeted by all different kinds of designs and colours once I stepped through the entrance. Instantly brightened up my mood and excited for my staycation. The front desk agent was super friendly and full of personality, but and again I think all Israeli people are.
Since I have booked directly on their website, I had the privilege to enjoy a welcome drink of my choice, whether it is alcoholic or coffee/tea. Oh and also, I get to enjoy the 'Happy Hour' consisting of some canapés, light refreshments and drinks.
Room
For my stay, I have chosen to stay at the Single Room. The room is super cute with a day bag and hat for me to use :) Time to be fashionista!
Also the bed was super comfy and it was more than a single bed since it was more like a queen bed.
Another plus sign was that the room has a Nespresso machine, hurray for good quality coffee!
Bathroom
Loving the vibe for the bathroom, I think I just have a thing about white tiles and brass.
Verdict
Overall, I had a great stay with Market House Hotel Tel Aviv. It was super comfortable and inspiring with all the colours. Combining with the factor that it is centrally located, I would highly recommend it to anyone who wants to visit Tel Aviv at a reasonable price tag.
Till next time, take care and stay inspired.
xoxo EM